CBD Care Garden
The worlds most trusted, Hemp-Based wellness & beauty company serving the spa & wellness markets with premium, 100% natural, THC free, broad-spectrum CBD topicals. "We look, feel and smell spa and our customers love that!" 
At CBD Care Garden, we take wellness to a whole new level by infusing our products with organic PhytoActiv cannabinoid-rich hemp oil, (whole plant oil versus pressed from the seeds). Why we do this is simple. We believe that the most intelligent plant species on Earth is designed to support the human body. HEMP!
"Hemp is an extraordinary, diverse and powerful plant that biologically communicates with our cellular infrastructure."

 
A lifestyle that includes hemp just makes sense
A lifestyle that includes hemp just makes sense
Garden to skin life-force rich ingredients. 100% Natural. Organic. CBD infused. Chemical Free.
Our Mission
It is our mission here at CBD Care Garden to define the landscape in premier, hemp-based wellness and beauty. Our vision is to "shapeshift" the industry by revealing the wondrous benefits of phytocannabinoid-rich skin care. Our goal is to make cannabinoids (molecules made within the human body and found within the hemp plant) and Cannabidiol (CBD) easily accessible to the world, as a lifestyle that includes hemp just makes sense.
Why we love CBD oil
CBD (Cannabidiol) is one of 100+ cannabinoids found in the hemp plant. It is non-psychoactive and plays a significant role in sending messages necessary for optimal body and cell function.
Cannabinoids
If you can imagine holding a leaf from the hemp plant under a microscope and seeing over 100 different "superhero" like molecules. Each of these compounds are synchronized to serve with their own mission. The most widely known cannabinoid molecule is THC, for its obvious psychoactive component. However beyond this one lives dozens more with marvelous healing potential still largely undiscovered. A few to name are CBD, CBG, CBN and CBC.
WHY CHOOSE Hemp-Based Wellness & Beauty?
Feed – The skin and body's natural receptors with powerful hemp molecules known as phytocannabinoids. Protect – CBD is a powerful antioxidant. Its potent antioxidant qualities help defend against free radicals, harmful UV rays and other environmental aggressors. Repair – CBD is a natural anti-inflammatory agent. It supports the body's natural regenerative mechanisms. Balance – Through specialized receptors within the endocannabinoid system (ECS), cell communication leads to better cell function.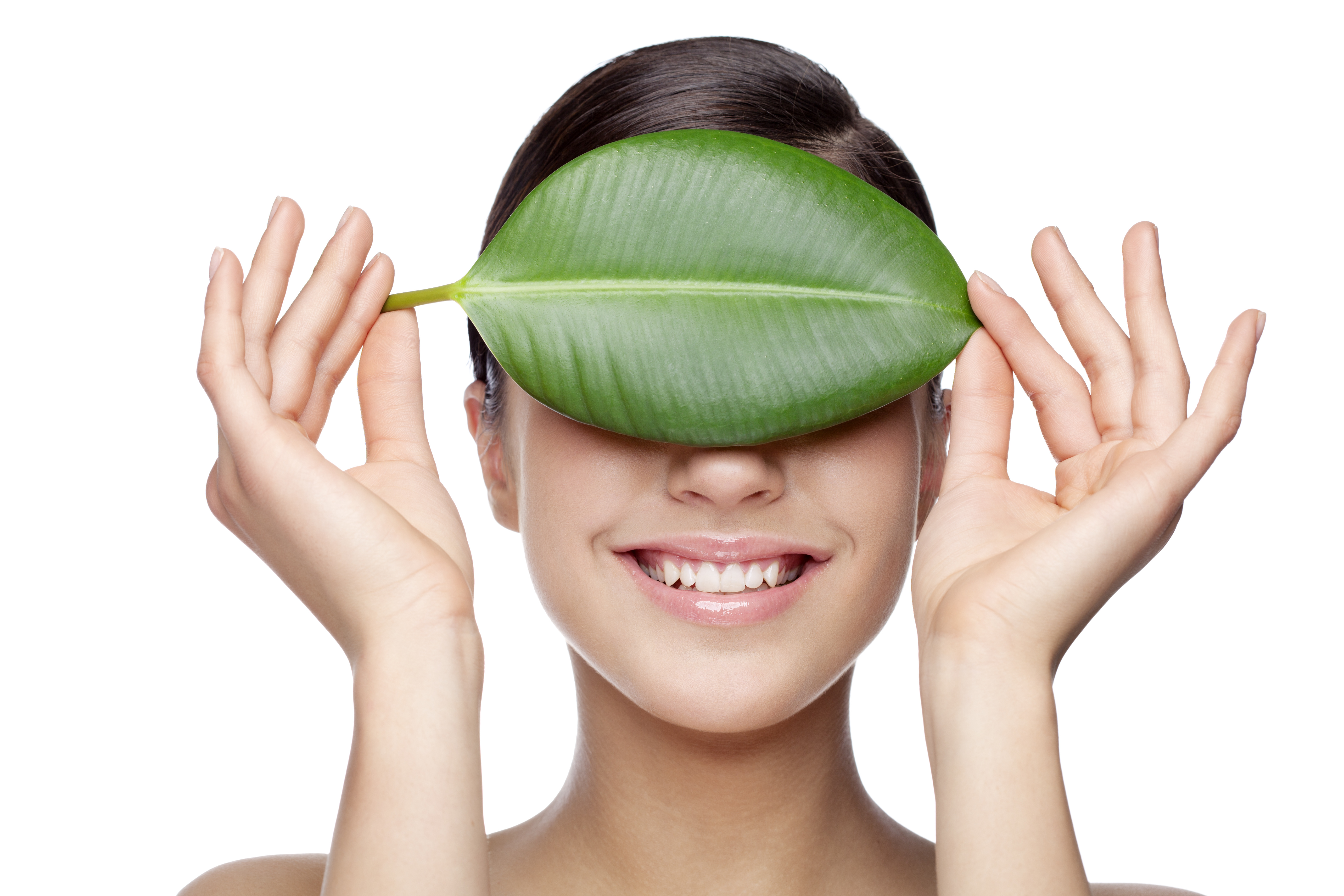 Garden-to-Skin
We love how plant oils and botanical skin actives work synergistically! Our products are made intentionally and mindfully to deliver maximum bioavailability of our whole plant hemp extract. Through our proprietary nanotechnology and pH balanced formulas, you can experience a true "Garden-to-Skin" awakening.
Wasabia Japonica Extract
Coffeeberry Extract
Turmeric Extract
Echinacea Purpurea Extract
Plantain Leaf Extract
Rosemary Flower Extract
Phytocannabinoid Rich Oil
Cloud Berry Oil
Argan Oil
Tamanu Oil
Kukui Oil
Bioecolia
PhytoCellTec Malus Domestica
Myristoyl Tetrapeptide-34
Palmitoyl Oligopeptide
Ceramide Complex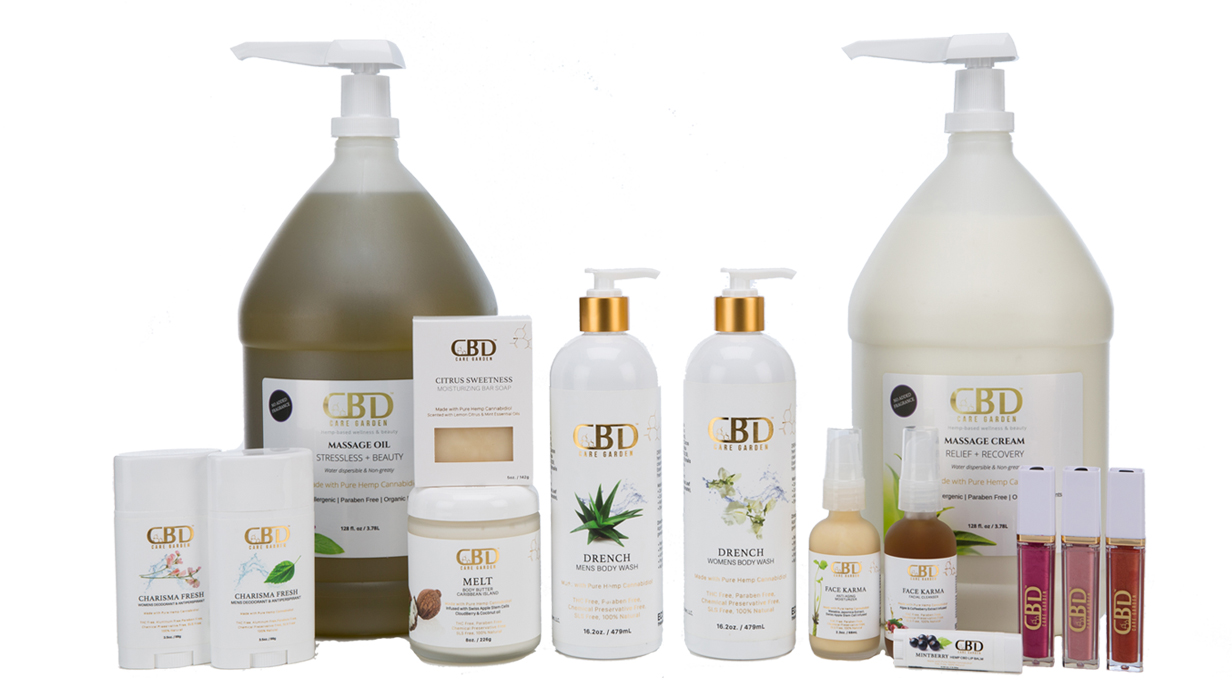 Your skin is your body's first line of defense and it's often the last to receive beneficial nutrients from your diet. Our CBD-infused body care products are created with life force-rich, age-embracing plant extracts.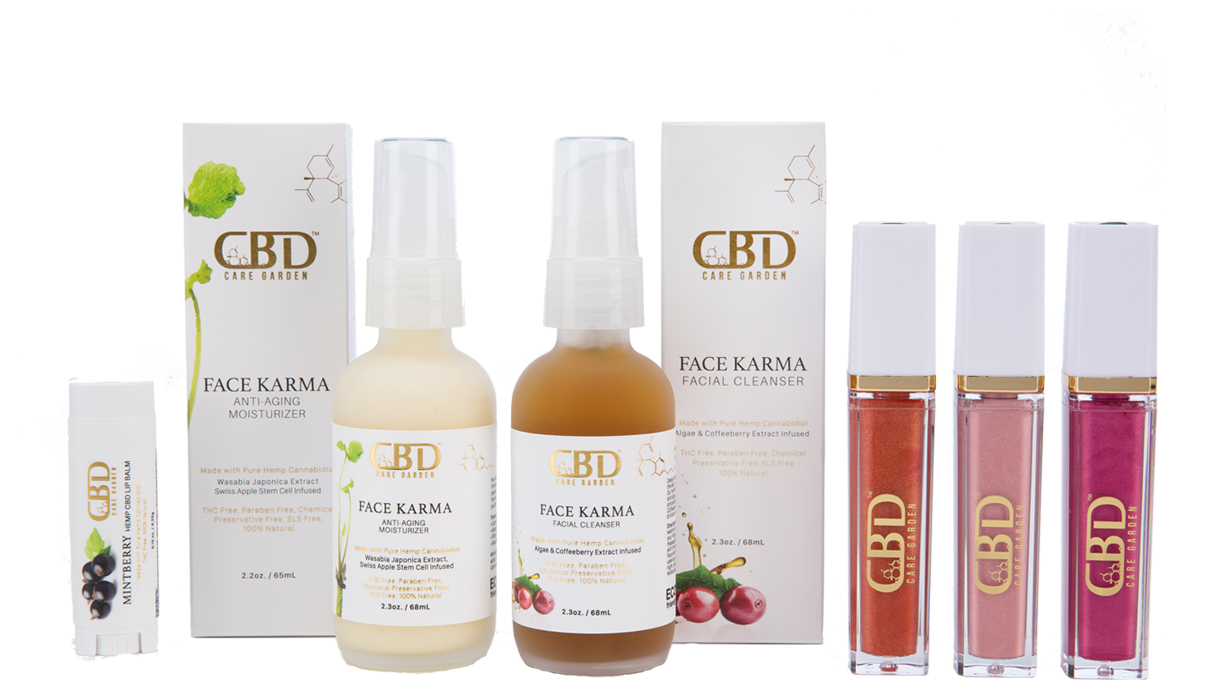 You are beautiful — inside and out. Achieving radiant, healthy skin through all natural, chemical free skin care unveils who you can be more freely.
Cannabidiol (CBD) has yet to be classified as "safe for personal use," by organizations that govern topical skin and cosmetic products. If there are any concerns, you are advised to consult with your dermatologist or primary care physician. CBD Care Garden LLC, makes no medical claims to treat, prevent, cure or mitigate any diseases or ailments. The CBD Care Garden product line is not intended for therapeutic use and all products within the line are to be used responsibly. Products contain 0.0% THC and use a broad-spectrum crude CBD oil.